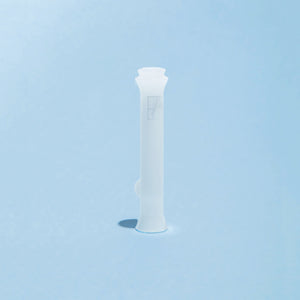 The Cloud Taster is Jane West's signature one-hit pipe, ideal for low-profile, on-the-go use.
Height: 3"
Tubing Dimensions: 12 x 2 mm
Customer Reviews
My Favorite Pipe
My absolute favorite pipe. I've used it since 2018. Every time I place an order I get 2 because I'm so fearful of them no longer existing lol, this is my daily smoker, my travel smoker, this pipe is part of me. It's design is absolutely stunning, it's the easiest pipe I've ever had as far as cleaning goes, and it's the perfect size. I live in NYC and first picked one up at an LA smoke shop and brought it back with me. After breaking it (why are flowerheads the worst with glass) I knew I had to reorder. I'll reorder for as long as I need to. Best pipe ever.